||~ Welcome to the Sunlight Zone ~||
Sopita will be your guide.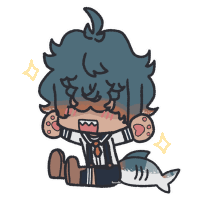 Hey, I'm Sopita! I'm here to help you navigate the suface layer!!
If ya want to get to see the (cool and sexy) creator's socials click here !!
This website is a HUGE W.I.P. so come back soon I'll be updated this somewhat daily. If you have any suggestions you can dm me on any of my socials in the link above !
Tysm for visiting tho I appreciate you !!
Rub my belly hiss swipe at owner's legs sniff catnip and act crazy growl at dogs in my sleep sit on the laptop for hiss at vacuum cleaner i like to spend my days sleeping and eating fishes that my human fished for me
we live on a luxurious yacht, sailing proudly under the sun, i like to walk on the deck, watching the horizon, dreaming of a good bowl of milk.